No. 06 — Attention 🛎️ Zoom Theater 🎭 Storytime
Moments of hearing
My name is Linda. I write a bi-weekly newsletter about computer science, childhood and culture - and there are 9704 of you listening. If you enjoy this issue, please share it with anyone you think may find it useful.
---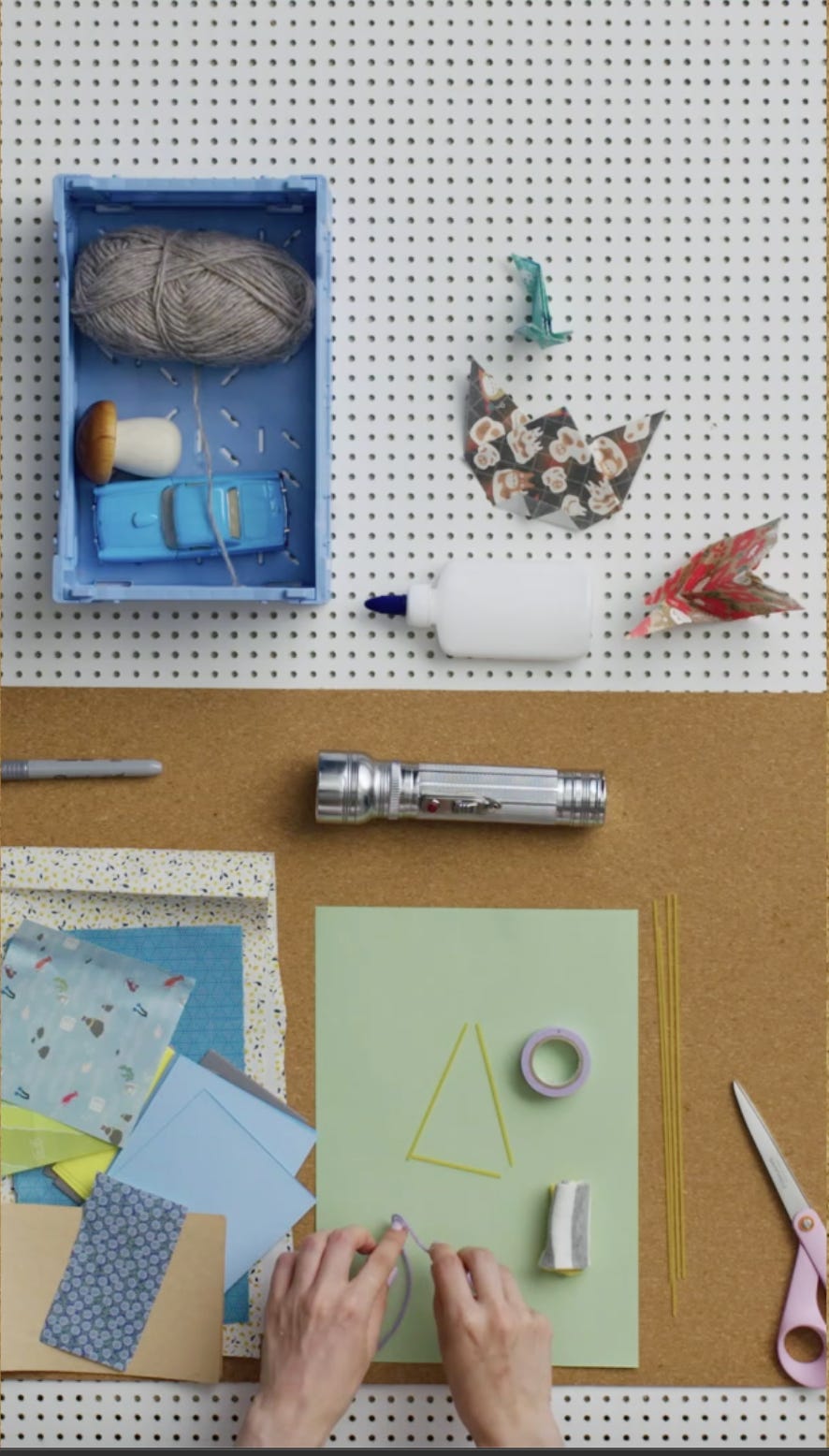 Letter number six, which means I've been writing for 12 weeks. I like the new predictability and deadline Tuesdays now give me.
This week I've been preparing for a talk I'm giving on October 28th on math + computer science for children (it's free, but requires registration - there is simultaneous translation into Spanish and some surprises too) by devouring a book on Simone and Andre Weil. There is much in the levity and brevity of the writing style I love.
The Tim Burton fairy tales, fungi popping up everywhere, fall as in falling.
---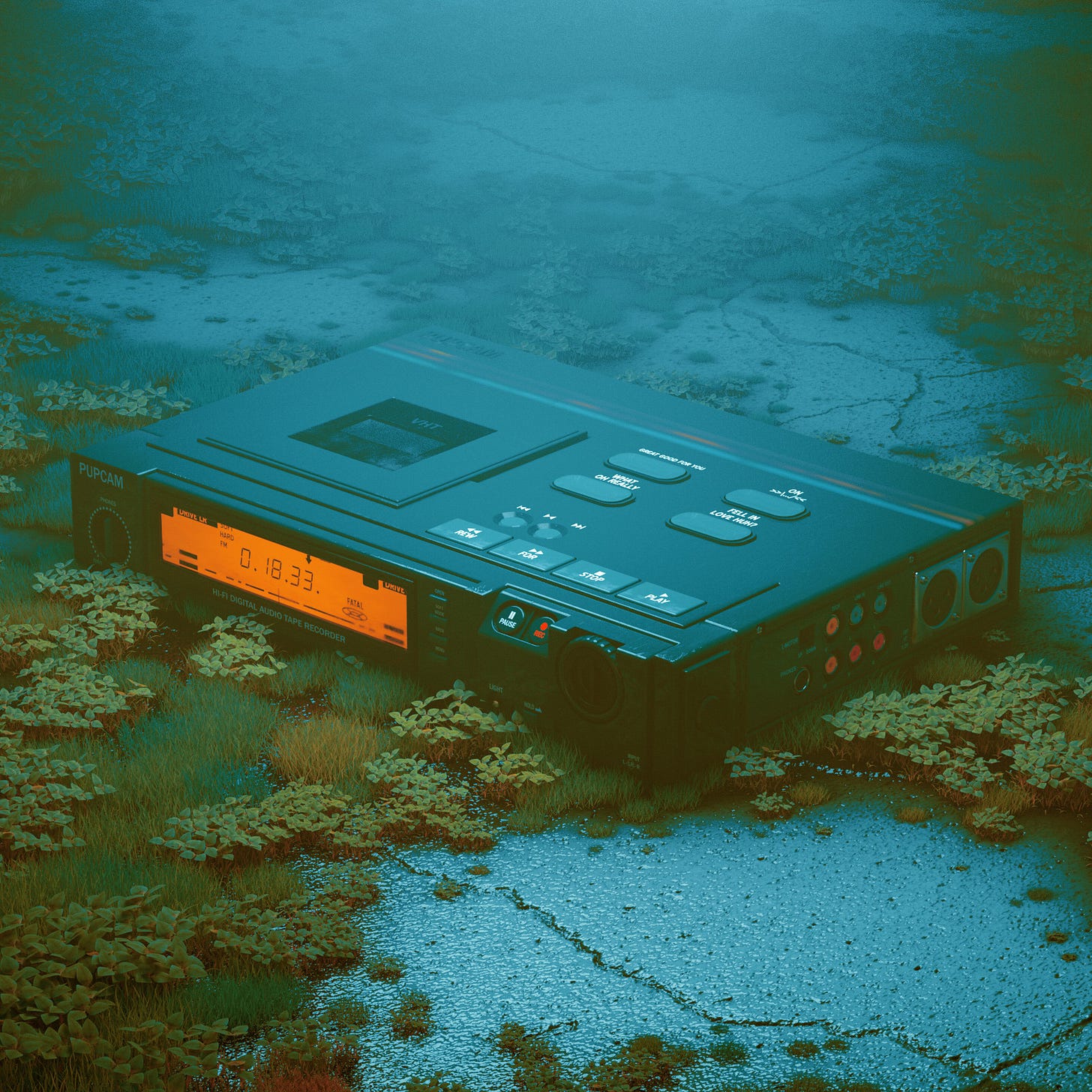 Image by Erick Mack.
Last week I had to memorise a fifteen minute speech by heart. It took a lot of effort, but in the end I owned the words. They belonged to me.
Later, I stumbled upon an article on how people assume they choose things that they like, but sometimes it's backwards. We like things because we choose them, and we dislike things that we don't choose. Babies' random choices became their preferences.
There is something in this relationship of choice, attention, care, focus and ownership that often comes up when we talk about technology.
A lot of the talk is cynical. We complain how technology companies are stealing our attention and the algorithm is guiding our worldview (remember the babies and their random choices!). "The AI does not hate you, nor does it love you, but you are made out of attention which it can use for something else" says Eliezer Yudkowsky.
Not being able to finish a book.
The flickering presence a person with a smartphone has in a dinner table.
Doomscrolling.
My sense is we need more nuance to understand what we mean when we talk about attention and technology.
Programmers often talk about states of flow when describing their work, how they forget about everything else than the code. Looking at gamers deep into playing Dota I see exactly the same kind of focus I require to memorise a talk or a poem.
They own the words. The words belong to them.
L.M Sacasas and Alan Jacobs have written in length on digital culture, the different types of attention and how technology mediates these different types of attention from the deep, focused, searchlight type of frenzy to the more mindful, open, peaceful state of being. "Attention has a history - it has been imagined, and thus experienced, differently over time", writes Alan Jacobs.
In one of my favorite books of last year, Philip Glass writes about the intense focus and attention needed to "describe what I hear" when writing music.
I wish we would find, label and celebrate these moments of hearing with technology more.
---
Linked List
In computer science, a linked list is a linear collection of data elements whose order is not given by their physical placement in memory. But here it is a selection of things I've been reading lately.
---
The classroom
Hit reply and answer me:
Do you choose things you like? Or like things you choose?

What form of attention does technology require?

Describe what you hear when looking at code.